looking for mr yousheng.

called for mac delivery
n these were sent over with my food.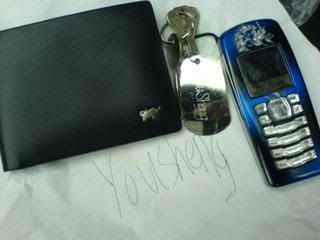 apparently ahbengboy has gone without those for the past 2 days.

--

im sure someone's gonna get a hell of a scolding for this prank.


eve of the lunar new yr, every couple wants a copy of their wedding day documentary.
so after 3 hrs of zzz, i spent -
5 hrs printing DVD labels n delivery5 hrs final editing8 hrs of transferring from computer to DVDs
n once that has been completed,
i still have to make another 3 more deliveries.
--
i can no longer function as a human being.
--
happy CNY, guys.


----joraffe----